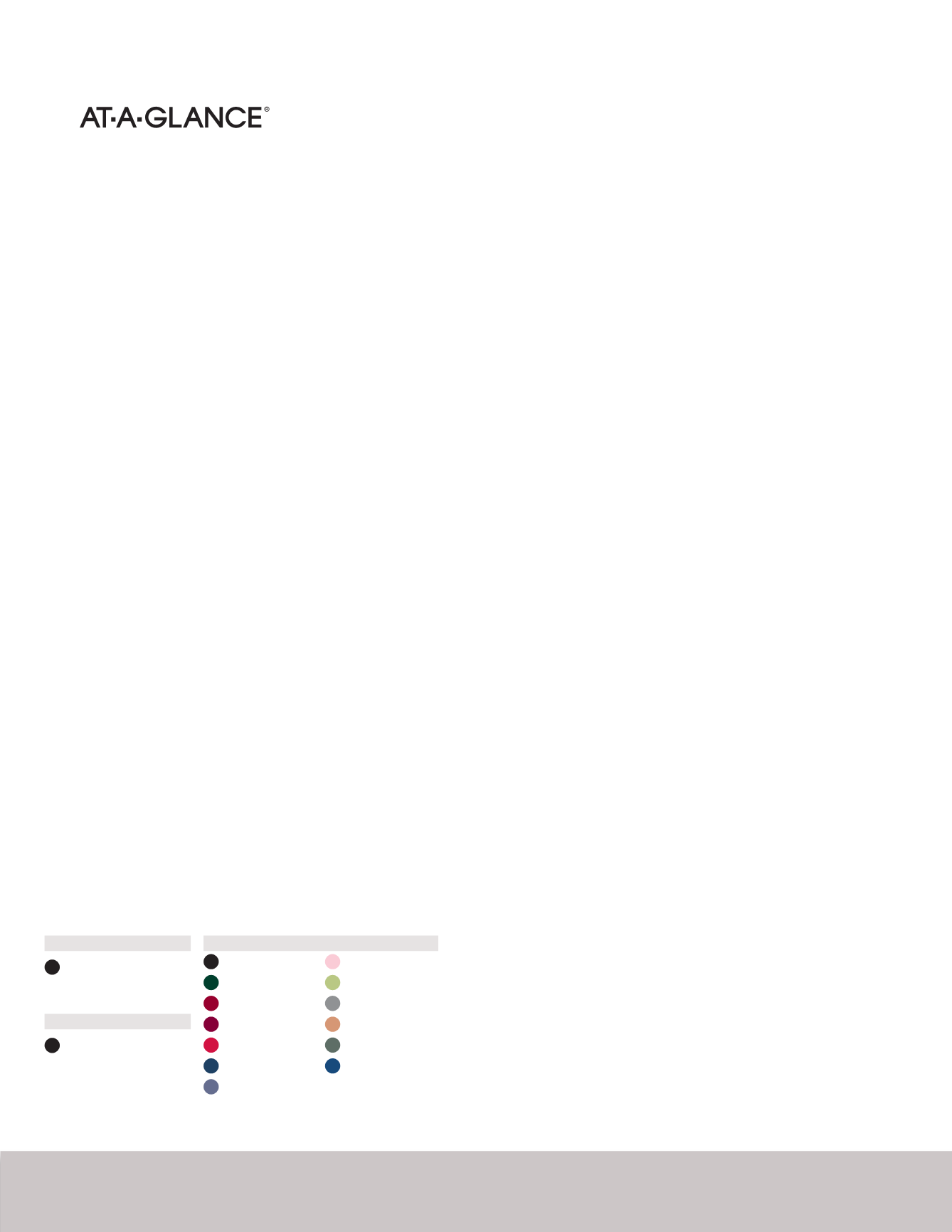 Artwork Imprint •
Specifications & Policy
Artwork Specifications
Failure to meet these listed guidelines may result in delays and/or additional
costs to your order.
Acceptable Artwork & File Media
• Most preferred file format is vector art (.ai or .eps)
• Color printout along with black & white separations (digital file preferred)
• .ai, .eps, .jpeg, .png
• All artwork should be 600 pixels/inch or higher and at least 4" x 4"
• Laser prints, 600 dpi or higher, on glossy paper
• CD-ROM
• DVD
Unacceptable Artwork
• Faxes or copies of faxes
• Newspapers or phone book ads
• Items which have been stamped (foil seals, actual products)
• Halftone screens
• .jpeg files made for web pages
• Excel or Word files with art placed inside
• .gif files
Electronic Artwork
• MUST ALSO BE ACCOMPANIED BY HARD COPY
• Label disc with Company Name and PO Number
Acceptable Software
• QuarkXpress version 7.5 and prior (Mac and PC)
-Collect all files for output, including fonts. Please note:
We cannot use PC fonts.
• Adobe Illustrator
®
CS5 version 15.0.2 and prior
-.eps, .ai, or .pdf format
-Outline ALL fonts
• Adobe Photoshop
®
CS5 version 12.0.2 and prior (Mac and PC)
-.tif format with minimum resolution of 600 pixels/inch and at least 4" x 4"
for best quality.
Imprint Policy
Minimum Order
See your local sales representative for minimum order quantities.
Die Charge
$30.00 die charge per imprint to match specific logo, per SKU. Repeat pattern
requires two dies ($60.00). 
Licensed Schools
Please call ACCO Brands for current status of licensing agreement. Production will
be scheduled upon receipt of final design approval from licensor. Any royalty fees
will be added to the net price of the imprinted item. No administrative fees.
Imprint Methods
All book cover and headband imprints hot stamped in foil (available in many
colors). Silk screening not available. For AY10, imprint is printed over calendar
format.
Imprint Colors
Standard ACCO Brands colors only; no custom PMS colors on foil stamps. Imprint
colors available now: White, Silver, Gold, Royal Blue, Red, Pink, and Purple. For
AY10 Filler Imprint, specify PMS color on order.
Standard Imprint Area
The standard imprint area is outside front cover, centered at the bottom of the
book, unless otherwise specified. Desk pad standard imprint area is centered on
the headband. AY10 Filler Imprint area is screened in the center of page. AY41
Cover Imprint repeats design across entire front cover (4 7/8" x 8").
Standard Headings
All DayMinder
®
brand items will be supplied with standard headings, unless
otherwise specified in writing on purchase order. Repeat design will not include
standard heading, unless specified on purchase order.
Imprint Artwork
Camera-ready artwork must be supplied with the order. See Artwork
Specifications. Failure to meet these guidelines may result in delays or additional
cost to your order.
Imprint Deadline
Orders for imprinted merchandise must be placed by
May 15
to ensure delivery
prior to the back-to-school season.
Colors available for Imprinted Products
AY1000
Vinyl headband and corners:
Black (00)
AY4800
Vinyl:
Black (00)
AY2P, AY41
Simulated Leather:
Black (00)
Green (03)*
Red (13)
Burgundy (14)
Cherry (18)
Blue (17)
Light Purple (26)
Pink (27)
Light Green (29)
Silver (30)
Orange (34)
Graphite (47)
Desert Blue (62)
*AY41 only.
Customize with Imprints to Build Success!
Make a plan to imprint your school name and logo where it will be noticed every day throughout the year!
Compared to other media, imprinting positions your school logo more effectively and efficiently with your
target market. For fun, for motivation, for personal flair—highlight your name and logo on everyone's
schedule 365 days a year.
Contact your sales representative for more information or to obtain samples (in specific cover material and imprint color).
Custom inserts are available in addition to your imprint. All imprinted orders can be drop shipped at no additional charge.
2