52 / 52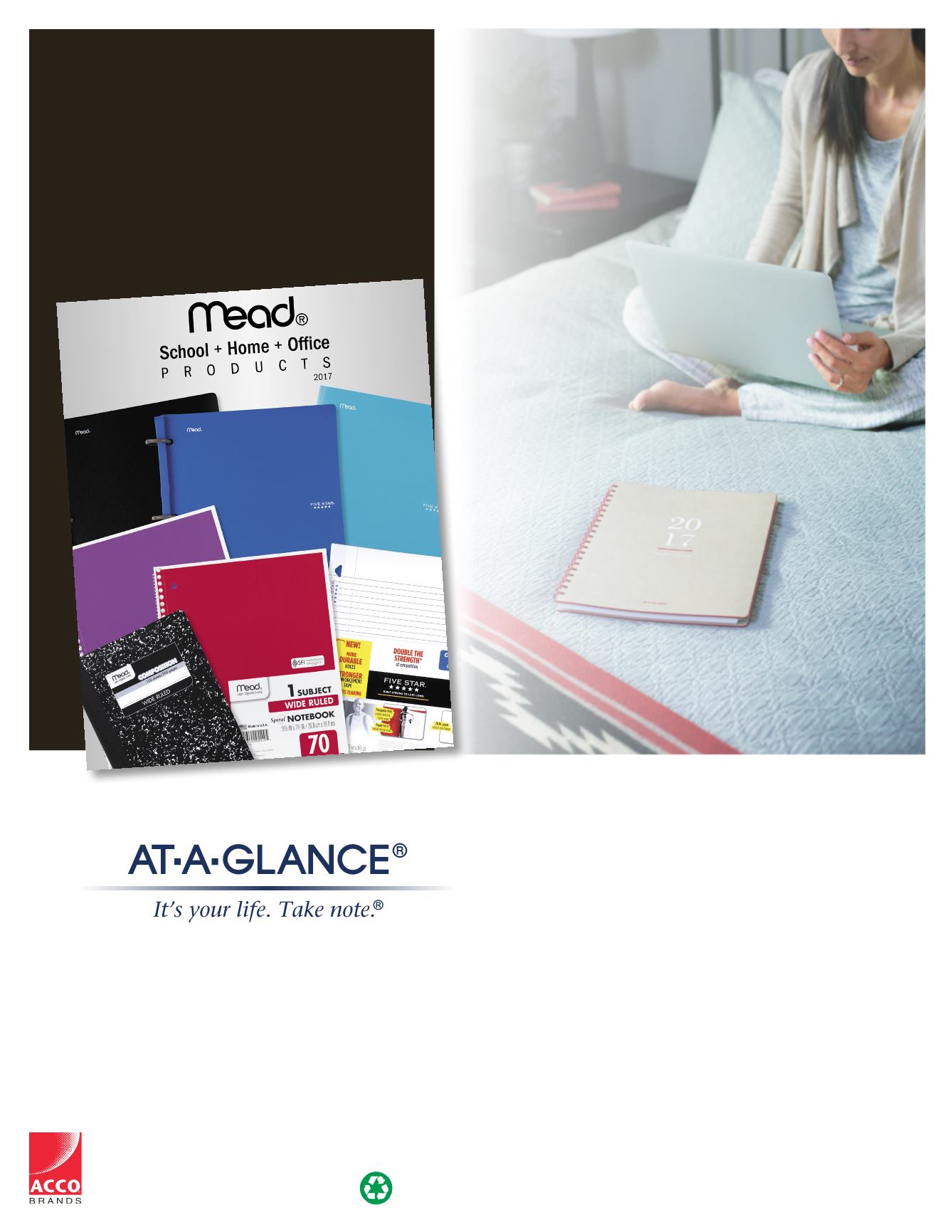 Mead
®
School,
Home & Office Products
Mead
®
, Five Star
®
, and Cambridge
®
brands offer
everything from art paper to journals, backpacks to
wirebound notebooks, envelopes to stationery. See
the separate catalog, OPMSO22818, for a variety of
supplies for school, home, and office.
From classrooms to offices, we offer
Planning Products to stay organized
throughout the Academic/Fiscal Year
for students and professionals.
OPAYBR2818
SAP # 935900
ACCO Brands
101 O'Neil Road, Sidney, NY 13838
© 2016 ACCO Brands
All Rights Reserved.
Entire catalog printed on quality recycled paper.