Kensington quality cannot be compromised.
Other vendors provide security products. Kensington goes a step further - providing simple, holistic security solutions consistently at the forefront of quality, innovation and convenience. Simply put, Kensington products cannot be beat - by criminals or the competition.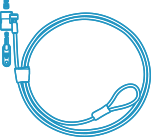 The Inventor of the laptop lock over 25 years ago

Number 1 brand in laptop locks
Compatible with 90% of business devices
Kensington Security locks down more than your laptop
No amount of cyber security can stop devices - and the data inside them - from being stolen.
39% of data breaches caused by lost or stolen device
85% reduction in laptop theft with well-implemented physical security
$4M lost on average due to data breach
But something as simple as a trusted physical security solution can safeguard network endpoints to keep intruders out. Quality locks not only discourage attempts, but also provide lasting peace of mind by preventing device loss that can cost a company thousands or even millions.
The Kensington Advantage
Custom Keying Solutions
Kensington recognizes that most businesses operate differently and offers custom solutions that allow users to select the ideal level of IT control over their equipment, while helping employees safeguard against theft and avoid downtime due to misplaced keys.
Master Keyed Locks
Admin access with user keys
Advantage:
On-site IT control with individual user keys
Industries:
Healthcare, education, corporate and government offices
Ideal for:
Upgrades, relocation, replacement or misplaced/lost keys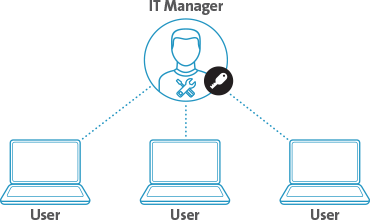 Supervisor Keyed Locks
Admin-only access
Advantage:
Strictest IT control for administrator-only access
Industries:
Healthcare, education
Ideal for:
Locking down crucial infrastructure like desktops, monitors, printers, servers and network equipment ensuring access is as limited as possible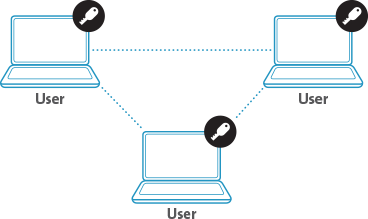 Liked Keyed Locks
Each key opens every lock
Advantage:
Sharing control with every key opening each lock
Industries:
Police departments, libraries
Ideal for:
Specialized environments where employees can check out laptops, tablets, projectors and other shared hardware
Master Access Locks On Demand
The protection of Master Keyed Locks with the convenience of online ordering and fast delivery.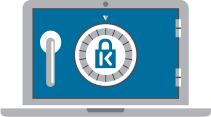 Register & Retrieve™
Register and Retrieve™ Lock Management Portal
Kensington's online web portal makes lock management simpler and safer for IT managers and users, offering individual accounts and instant access to support services.
IT Benefits
Register locks individually or to groups
Manage Master Keyed, Like Keyed or Shared Keyed programs
Create user accounts where users can order replacement keys and save combination codes
Record lock ownership and download reports
Find owners of lost keys
Reassign locks to new user
User Benefits
Order replacement keys
Retrieve stored combination codes
Security Resources
Brands that trust Kensington Security