Planner Page Formats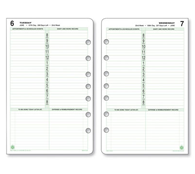 1-Page-Per-Day
Don't need two full pages for each day? Then this is your format. The timeline runs to 9pm - ideal if you work long hours or evenings. Lets you carry half as many pages in your binder than our 2-Page-Per-Day styles.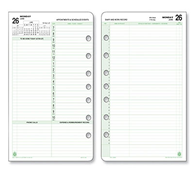 2-Page-Per-Day
Our 2-Page-Per-Day formats are the most popular choices to manage a busy day. You get two full pages with lots of room to record appointments, reminders, to-do items, notes and much more.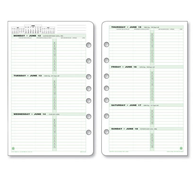 2-Page-Per-Week
Keeps your entire week in clear perspective - with just enough room to note appointments and highlights. Features more space for weekdays, less for Saturdays and Sundays.